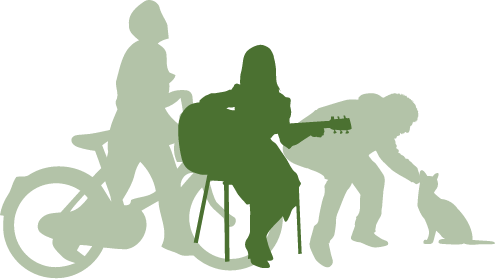 Lottsa Financial Services, Inc. sprang from an expressed need of tax clients who wanted more help and guidance in the financial domain than could be offered within the constraints of a tax practice. Scott Beers passed the exams and became a Registered Investment Advisor (RIA) through the state of Minnesota Commerce Department. The separate company began operations in January 2001. Scott became a CFP® in early 2007. Lisa Clark and Sarah Lauber joined the company a few years later, and Sarah became a CFP® in 2021.
Scott Beers, CFP®, E.A. is the majority owner of Lottsa Financial Services, with Sarah Lauber joining as minority owner in 2022. We occupy the first floor of the Triangle Building, near the West Bank campus of the University of Minnesota in the Cedar-Riverside neighborhood of Minneapolis. The building's other tenant is our affiliated company, Lottsa Tax and Accounting Services, Inc.
LFS typically implements each client's target asset allocation using no-load or load-waived institutional asset class mutual funds. When there are no "Index" mutual funds available for an asset class, depending on the characteristics of that particular asset class, LFS may use "actively managed" mutual funds, individual securities and non-traditional investment products.
It is not LFS typical investment strategy to attempt to time the market or select individual securities. However, with Client's authorization, LFS may change its investment strategy to accommodate special situations such as low-basis stock, stock options, socially screened investments, legacy holdings, inheritances, closely held businesses, collectibles, and special tax situations. Clients authorize Lottsa Financial Services, Inc. to use its discretion (based on investment costs, tax efficiency, product availability, and new product introductions) when implementing a client's target asset allocation.